Our auction facility is centrally located on Waterloo Regional Rd#17 or 5100 Fountain St N., in Breslau, which is in the centre of the Kitchener, Cambridge and Guelph triangle. This Southern Ontario Facility is only 2 minutes from Hwy #7, 3 Minutes from Hwys #8 & #401, 7 minutes from Hwys #6 & #24 and across the road from the Waterloo Regional Airport.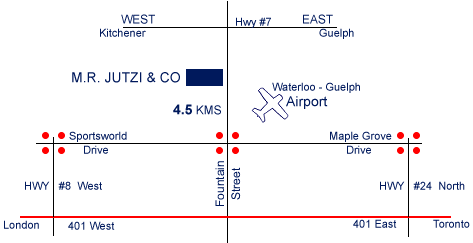 On our 26 acre property, we have 3 fenced compounds and a customer parking lot that can accommodate over 500 vehicles. We have two inside sales arenas. The first arena is for small tools and equipment and the second arena is a Heated 72 foot Vehicle Drive-Thru Arena that has bleacher seating for over 300 bidders.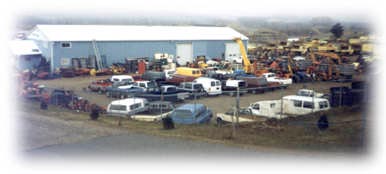 Our location allows all buyers easy access to attend the auction, as well as, good access for pickup and removal of all equipment. We also have outdoor and indoor storage facilities, as well as, forklifts and cranes available for equipment loading and unloading. We also have experienced equipment mechanics and machine operators for the auction day to start, move and operate the equipment to be sold.